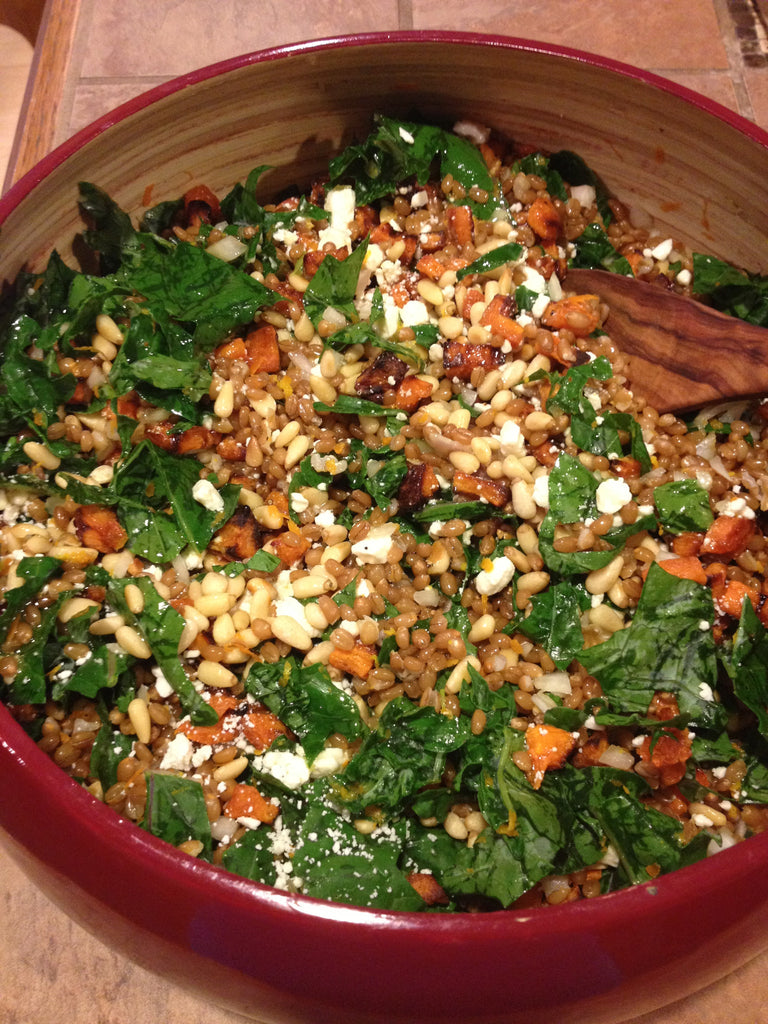 Wheat Berry Salad
(Adapted from Super Natural Cooking by Heidi Swanson)
This recipe comes from one of my favorite cookbooks, Super Natural Cooking. Heidi Swanson also writes a fantastic food blog with tons of great healthy recipes and fantastic photography. Check out her website:
www.101cookbooks.com
. This salad is perfect for any occasion and is delicious any time of year! Enjoy!
Ingredients:
2 cups wheat berries, rinsed (I often use Farro as it is much quicker, or quinoa would be another great substitute if you can't find wheat berries.)
3 generous handfuls of washed spinach leaves
1 cup toasted pine nuts
½ cup crumbled feta cheese
1 large yam or sweet potato peeled and chopped into 1 inch cubes
Citrus dressing:
Grated zest and juice of 1 orange
1 tbsp freshly squeezed lemon juice
1 tbsp minced shallot
salt and pepper to taste
Directions:
2. Cook the wheat berries, farro, or quinoa per package instructions. Season with a bit of salt.
4. Toss the warm wheat berries with the spinach, pine nuts, citrus dressing, roasted yams, then top with feta cheese. Taste and season with more salt and pepper if necessary.
Serves 4-6.
---
---
More from this collection