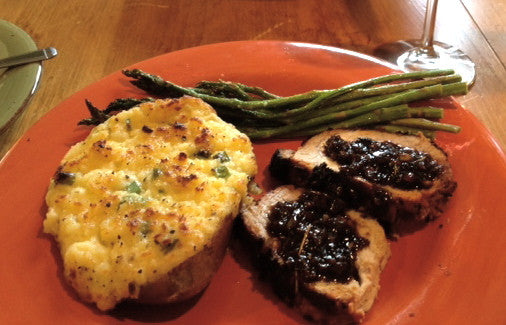 Balsamic Reduction Sauce
A sweet and savory sauce to top off any meat…steak, lamb, chicken, and incredible on duck! I double this recipe in order to have leftovers, but every time I make it, the reduction sauce becomes the main course and every last drop gets devoured!
Ingredients:
4 cloves of garlic chopped
2 shallots chopped
2tbsp fresh herb combo (sage, rosemary, thyme, oregano)
4 tbsp Sherry cooking wine
½ cup chicken stock
Directions:
1. Sauté garlic and shallots in olive oil over medium-high heat until translucent. About 5-6 min.
2. Add herbs and cook for another 5 min.
3. Add sherry-cooking wine and simmer until most of the liquid has absorbed.
Serves 4
---
---
More from this collection